Thank you for visiting my introduction to MTI.
Please watch our latest short presentations on both opportunities with MTI…
INVESTOR PRESENTATION (
4 MIN
):
Based on trading results over the last 12 months you can expect returns of
8 – 12% per month compounded daily
as seen below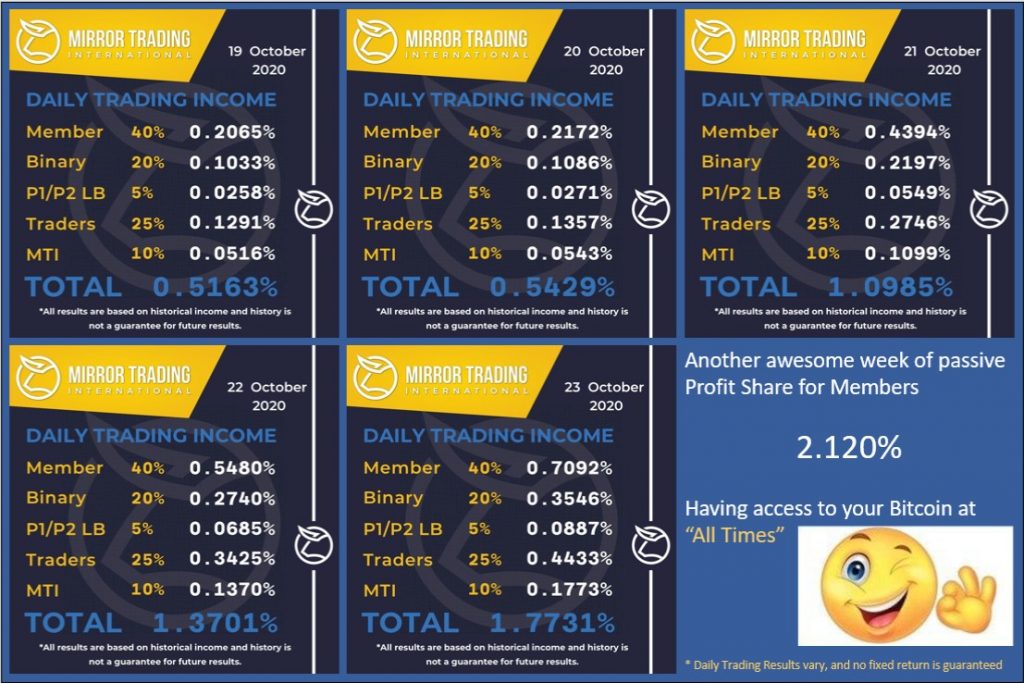 OPTIONAL REFERRAL PROGRAM PRESENTATION (
6 MIN
):
All bonuses due to members on the referral program shown below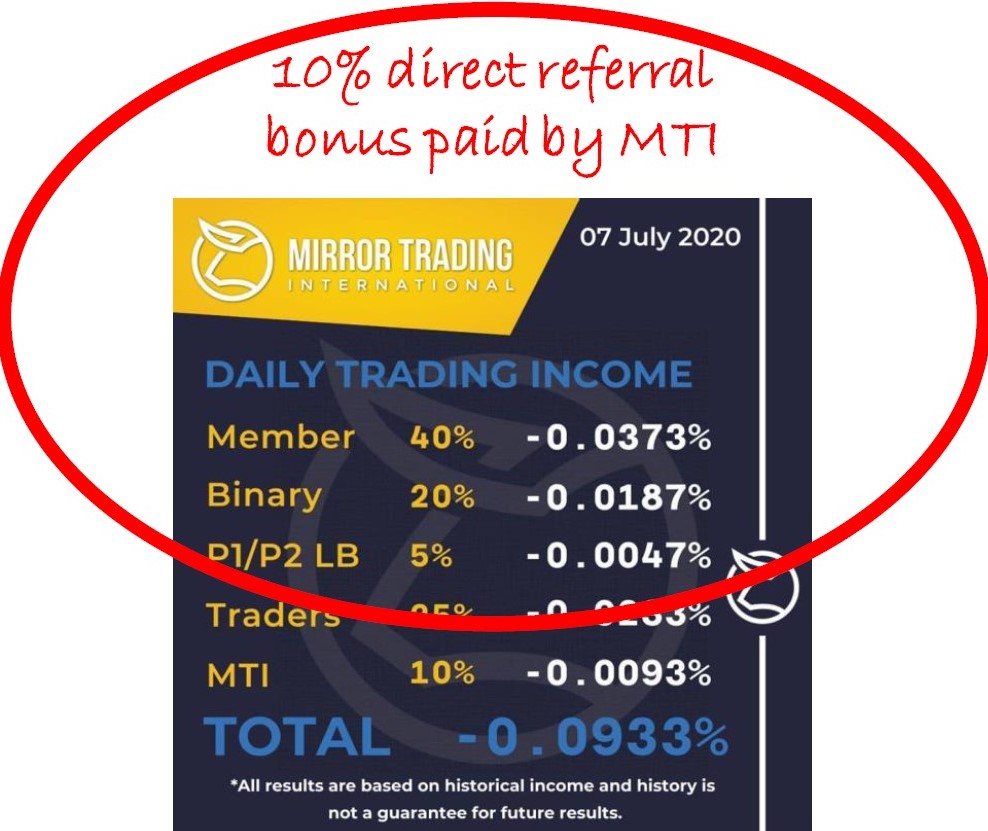 Our worst and only negative trading day so far since the inception of the trading bot as seen above
A great trading day in the last thirty days below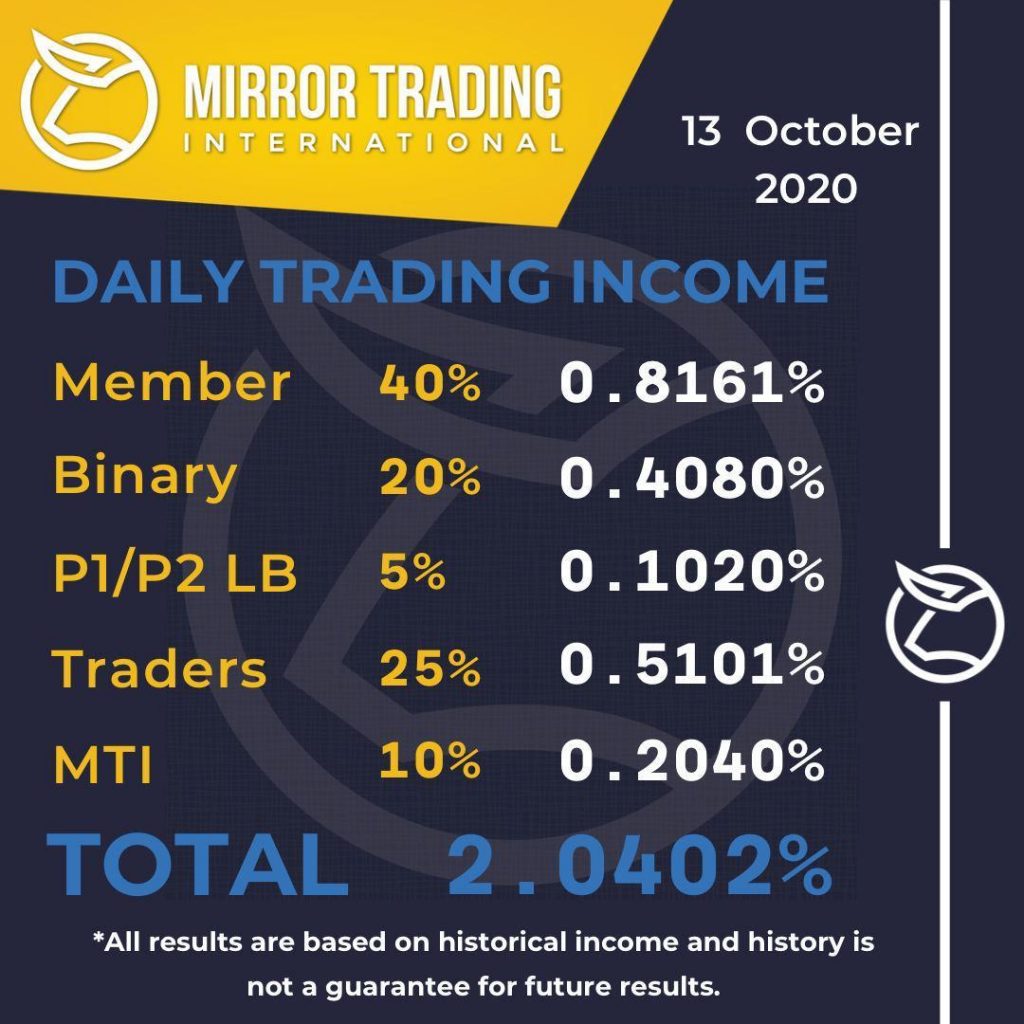 Company growth from when I joined on 28 March 2020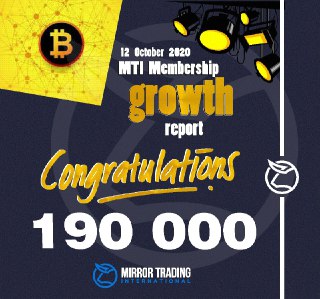 If you'd like to attend some webinars let me know, they are more elaborate versions of the short presentations above with open floor Q & A's at the end.
Sometimes a successful MTI member is invited to tell his / her story, totaling between 1 – 1.5 hours of your time.
Below is the schedule to the Zoom webinars for the week, simply click on the relevant links to join the meetings.
Weekly Webinar Schedule (GMT+2)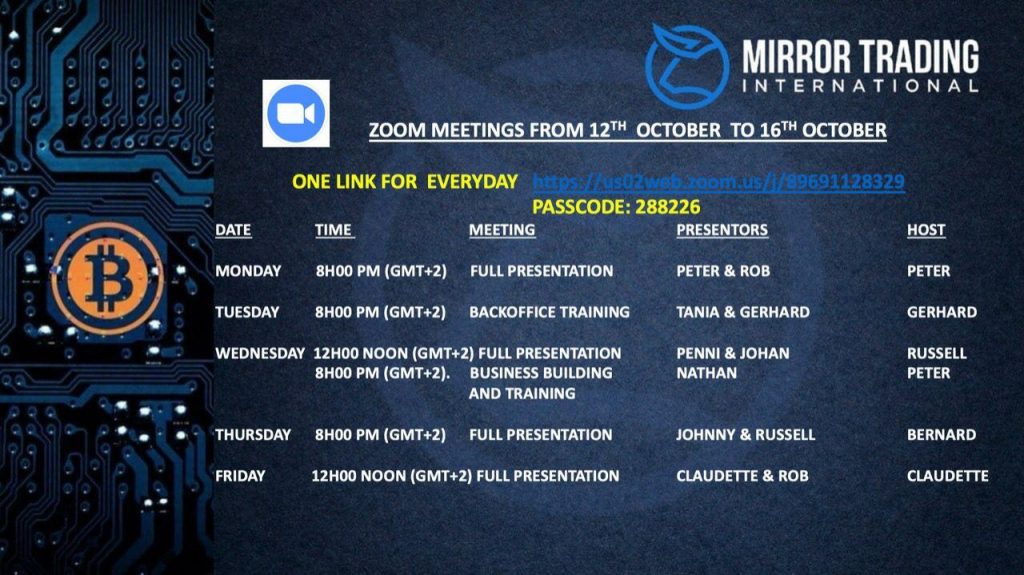 A good webinar from 12 October 2020:
If you're interested in opening an account at no cost to you so you can explore the platform, please use the following referral link:

Of course you can go directly to the official MTI website to find out more.
mirrortradinginternational.com
You'll be amazed at what this opportunity has to offer. Thank you for your time.
Kind Regards,
Doug Kirchmann
MTI Member
Disclaimer
The information shared here is not to be considered as financial advice.
As members of MTI, we are not financial advisers, and we are merely sharing our personal experience of this opportunity.
There is no guarantee that you will experience any or the same results.